Fundraising Hints & Tips


Here are some fundraising ideas and guidelines to get you started.

Keep in mind why you are raising money for Cancer Research UK Dedicate your efforts to friends and family you know who have won a battle with the disease, who are currently undergoing treatment or who sadly may have lost the fight. This keeps your mind focused on the reasons for doing the event and motivates you to do the work to achieve the target you have set for yourself. Never feel guilty about asking people to sponsor you. You are doing something extremely worthwhile, and Cancer Research UK relies on people like you, asking others.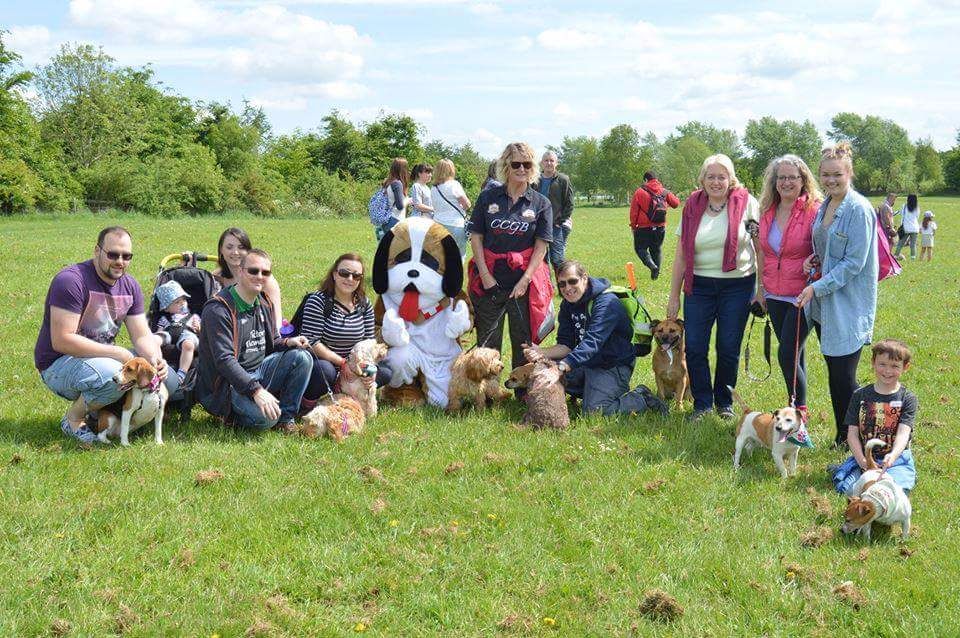 Raising Your Sponsorship

Download your paper Sponsorship form from our files page.

You can also create an online fundraising page, please find the details in your registration email. Raising money online is really easy as you can email your fundraising page to friends, family and colleagues who can sponsor your pooch straight away saving you time collecting money.
The traditional way of raising sponsorship for a walk of this kind is to ask as many people as possible to give you a donation. Make a list of all the people you know, and everyone in your family, at work and at school. Christmas card lists are also useful!
Gift Aid
If they are a UK taxpayer, then make sure that they tick the Gift Aid box and sign the sponsor form with their name, address and importantly their postcode. This allows us to claim back 25% on their donation.
If you are using this method of sponsorship we suggest the following:
Start your sponsorship form off with your most generous sponsor
If the first person has pledged say £10 then this can really set the trend. Set yourself a high target. Tell people how much you are aiming to raise. A high target can really help to motivate your sponsors to help you on your way. If you reach the target, don't stop, by keeping going you can raise the extra funds that we need to exceed our expectations and our hopes for conquering cancer.
Friends and Family
These people are a great starting point for your fundraising. Traditional support usually comes from this source first. Don't forget to ask your family to ask their friends to sponsor you too. They may not know you but may wish to support Cancer Research UK, or join you on the walk! Take your sponsorship form everywhere, the pub, the gym school, your workplace, sometimes you can leave a form with someone you know, to do the work for you. Don't forget to photocopy all your forms and bring them on the day. Collect the sponsorship straight away. People will sponsor you as a total pledge, so mask them for the money there and then. They won't be offended and it saves you the work of collecting it afterwards.
Company Support
Whether you work for a small or large organisation, this is another good place to start your fundraising. Ask your company to match your sponsorship or ask them for a large donation, they may make a lower offer but it's a good way to start. Matched giving is a tax efficient way for the company to give to registered charities. So ask them.
Company Magazine
Can you get an article in the next edition of the company magazine, highlighting what you are doing with a request for donations. You might also be able to publicise the event in the internal communication system.
Client Support
You may well work for a company who have clients who would be prepared to support you. Ask permission to make an approach.
Other Ways of Raising Money
Some people prefer to feel they are giving people something for their donation, so you might consider having a perpetual pink lunch, with friends or perhaps entertaining them by shaving off (or growing) half a beard, or dyeing your hair pink.
Paying Your Sponsorship Money
Important: In order to save our administration costs, we request that all the money pledged is paid on the day, either by cheque or cheques made payable to Cancer Research UK. Some sponsors may give you a personal cheque themselves, but others will pledge or give you cash. Please give us a cheque for this amount. We regret we will have no cash handling or counting facility available.
And finally Good luck. We look forward to meeting you.